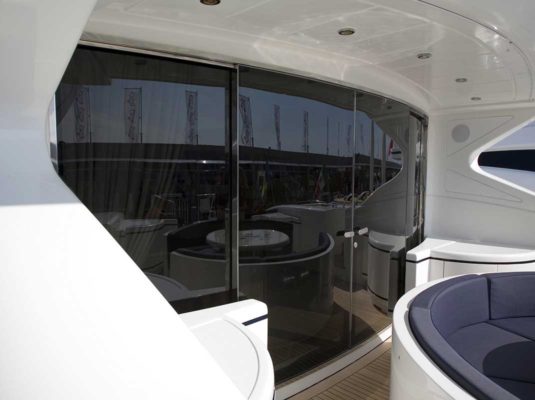 Sizing
Sizing glass is an important element in the boat and shipbuilding sectors.
The basic models are traced from indications provided by the main certifications' bodies.
Veneto Vetro has certified some glass compositions with the "four points banding test" also called ISO1288.
Using this test Veneto Vetro can assign to each stratified glass composition its own resistance.
Then through a wide carnet of equivalent, certified and approved by the majors surveyors, thickness, Veneto Vetro can identify the most performing composition, according to the resistance asked by the norms.
Veneto Vetro has in its endowments an instrument to test the flexibility of its compositions. From time to time we study and choose the best productive skills in order to enforce resistance performances.
Share This Post