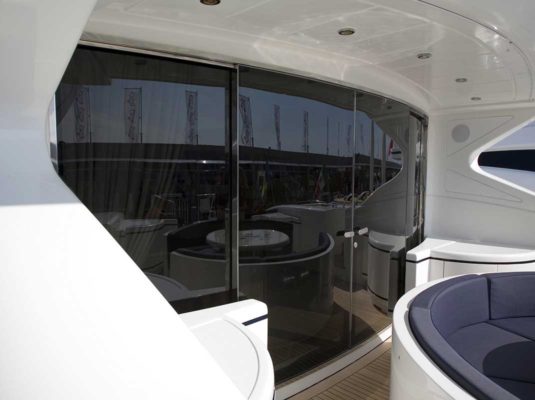 Glass partitions and doors
Doors and partitions for elegant, exclusive interiors, creating divisions that maintain the space's symmetry, harmony and luminosity. Using glass in luxury yachts is a synonym of elegance. In Veneto Vetro shipowners find professionalism and art to express the beauty of custom products in the best way possible.
Glass doors, both automatic and manual, have edge screen-printing to cover any signs of gluing on profiles. On demand, we can print logos, boat names or images, giving spaces a touch of class.
Interior partitions and railings are made using different types of glass: from satiny to paste coloured, on to mirrors and printed glass, with industrialised systems that provide excellent quality, aesthetics, durability and lightness.
Share This Post